About John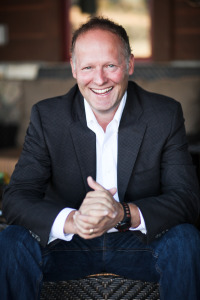 I've spent the past decade working as a senior executive / consultant for several market-leading companies in the digital / outdoor / action sports industry. These experiences have allowed me to travel the globe, meet some incredible people and learn the nuances of international business. The work overall was exciting, fulfilling on many levels, and created significant linear income. Over the years I have dreamt of building my own brand and working on a project that was built around my core values and passions; a project that I could live and breath every day… where work and play would blend so completely, you could not tell the difference most of the time. That dream became a reality when I founded SUPonTheFly, YucatanOnTheFly and the Adventure Bound OnTheFly retail store and website.
As a life long outdoors man, fisherman, and adventure traveler, the opportunity to trademark and build the OnTheFly brand from scratch is the most exciting business project of my career. Creating and building businesses is exciting, challenging, and requires constant adjustment to the market.
Over the years, I have been fortunate to partner with some talented business people. These partnerships provided the opportunity to learn about operations, finance, fund raising, sales, marketing, international business and the nuances of entrepreneurialism. Not all of these businesses ventures were successful. But each one yielded education and experience that served as a stepping stone for the next project.
A daily commitment to building a "life by design" is my focus and obsession. I look forward to sharing my experiences, challenges and successes with you, in hopes that they might help you create your life by design.